The craziest reason I ever got in trouble as a child.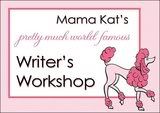 I was ten years old, at a sleepover party with two of my friends from school. We were in the same 5th grade class and we were the best of friends! You know, passing notes back and forth, dishing about the cute boys we liked, talked about things like when we will be able to shave our legs and wear makeup...
I was a good kid, I swear. The only things I really remember getting in trouble for was stealing too many Airhead candies or one time I took a Twix. They were in the house but they were off limits (I can't remember why..) but I took them. I got in trouble for the usual things like rolling my eyes at my mom or not doing my chores. But the night we had our sleepover at my friend Katie's house, things got out of hand and I wasn't myself. Or at least, I wasn't my usual self.
Katie's family was in bed and it was late. Kristy, Katie, and I were up talking like girls do. Katie was ready for bed but Kristy and I were way too hyper for sleep, so for some reason we thought it would be fun to go TP'ing. We didn't just use toilet paper though. I still blame Kristy for being the one to suggest that we should bring along vaseline, eggs, and comet too.
I think Katie came looking for us a little after we started and then joined in for a bit. After a little while though, we saw a man chasing after us with a flashlight (probably a neighbor) and so we sprinted back to Katie's house and all freaked out a bit and then went to bed.
The next morning when we woke up, Katie's parents were outside with the neighbors talking. Then they came back in and we were busted. They made us go outside and appologize to all of the neighbors and clean up our mess until our parents showed up. It was humiliating and I was so ashamed of our reckless behavior. I don't know what got into us!
When my parents came to get me, I am sure they were surprised to see what they saw as they pulled up. Someone ended up telling them what we did. I'm pretty sure I must have cried out and luckily my parents knew me enough to know that I was already punishing myself enough and I don't think they even yelled at me or grounded me because they knew I wouldn't make the same mistake again.
The next Monday at school, everyone in our class was talking about it at lunch. They couldn't believe that we would dare to do something like that. They thought we were so cool. We didn't tell them how we all ended the weekend in tears.
I didn't keep in touch with Kristy. Last I heard, she got pregnant in high school with twins.
Katie and I reconnected a couple years ago and she just had a baby boy.
I think I have done pretty good for myself, considering my delinquent ways as a child!
****Don't forget to enter
my giveaway
before August 18th!****